On January 24, a stellar group of chefs, sommeliers, winemakers, and philanthropists will convene in Naples, Florida, for what has become a truly extraordinary charitable festival. The Naples Winter Wine Festival, now in year 14, will welcome 38 wineries and 16 celebrity chefs for an event that provided over $6.4 million in grants to Florida children's charities in 2013. The Timbers Resorts group of private residence clubs and luxury vacation homes are proud to once again support the event in 2014, and applaud the festival partners for their work in distributing over $110 million to children's charities since the fest's inception.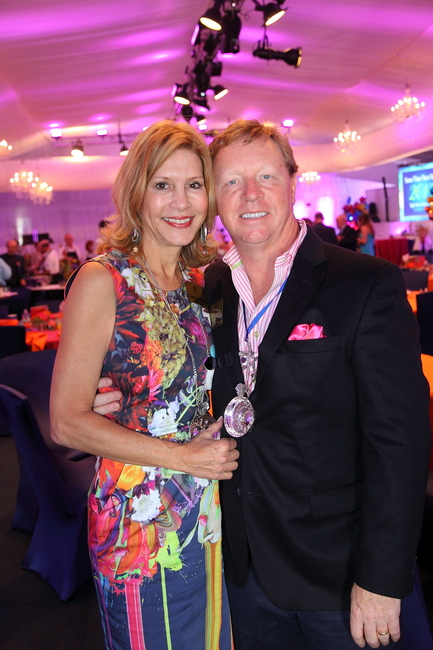 The 2014 edition of the event is chaired by Finemark Bank & Trust president Adria Starkey, Anne Welsh McNulty of JBK Partners, and Linda Richards Malone of LRM Design group. All are long-term trustees of the festival, who have given time, ideas, and funds to further the generous mission of the event. Over the years, the trustees of the festival have - through both creativity and generosity - innovated in the festival space to increase giving and impact. In year one, the trustees covered all event expenses themselves to ensure that their charitable mission was achieved. In future years, the festival incorporated events where guests could meet the recipients of past grants - making a direct connection between the act of donation and the end result.
Two highlights of the event are the vintner dinners and the charity auction. The auction is a six-hour-plus party with furious bidding on 66 lots of food, wine, and travel. Some of this year's best bets: a lot of 150 wine magnums from producers like Sine Qua Non and Peter Michael, a three-week trip around the world on a private jet, and a walk-on role in the forthcoming "Judgment of Paris" film. The vintner dinners are held in private homes in the Naples area, and invite a small group of guests to experience pairings from chefs like Bill Telepan (Telepan, NYC), Michael Anthony (Gramercy Tavern, NYC), and Tony Mantuano (Spiaggia, Chicago) and wine professionals such as "Somm" star Ian Cauble and Master Sommelier Kathryn Morgan. The intimate atmosphere and uniqueness of each venue and meal make every year a new experience, and one in high demand - many attendees are repeat guests.
For those interested in attending the festival, inquiries can be made by phoning 239.514.2239. For more information on the Naples Children & Education Foundation, visit their website or phone (239) 325-2989 to volunteer for the 2015 festival.
To learn more about Timbers Resorts, please contact us at 800.941.4579 (toll free) or 970.963.4626 (direct) or via email at info@timbersresorts.com.