Aspen Mountain once hosted an adventurous downhill ski race named "24 Hours of Aspen." Duos competed head-to-head for the most laps on the ski areas slopes on a December weekend from noon one day to noon the next. Hundreds of volunteers took part in the round-the-clock race offering support from massaging the skiers' exhausted muscles in the gondola to waxing and tuning their gear between laps to slipping the course to keep it in tip top shape to prepping and serving food to keep them going. After a decade-plus of running the charity event, Aspen Skiing Company retired the race though it still comes up in conversation on occasion by locals reminiscing about the excitement all day then at night under the lights.
Tipping a nod to the race's memory and suggesting ways one could spend 24 hours in Aspen in the summer, we've devised an itinerary for a full day at Dancing Bear Aspen. For Owners and guests at Timbers Resorts' luxury fractional property, there are endless ways to enjoy all this cosmopolitan mountain town has to offer...just right out Dancing Bear's front door.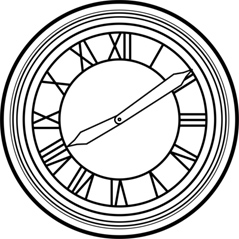 24 Hours of Dancing Bear Aspen:

Follow our schedule and you'll find yourself in the sky, on the water, and surrounded by good food and good times. Here we go!
7:00 am: Rooftop Breakfast
Rise and shine for a rooftop breakfast buffet. The breakfast bar is available starting now with unparalleled views of Aspen Mountain, Independence Pass, and the Roaring Fork Valley. Once you've tucked into a healthy morning meal, it's down to the lobby to connect with the concierge and arrange your next stop. (Also be sure to schedule the private screening room at Dancing Bear for 8 pm that night.)
9:00 am: Cruising down the Street
Hop on one of Dancing Bear's cruiser bikes and ride over to the town's own paragliding headquarters just a few blocks away. At Aspen Paragliding you'll suit up, sign waivers and get ready for an adventure like no other.
10:30 am: It's a Bird, It's a Plane!

After being driven to the top of Aspen Mountain, you'll join an expert pilot as your guide for a tandem flight. Enjoy a bird's-eye view experience of summertime in this remarkable landscape. The ripple of green ridges along the valley floor. The unending blue of the sky.
11:30 am: Lunch with a View

You've landed, thrilled, and got your legs back under you. And you've worked up an afternoon appetite. Grab a seat on the outdoor terrace at Ajax Tavern at The Little Nell. From a cool chilled pea soup to a Colorado lamb bolognese, you'll leave revived —and full— just in time for your next stop.
1:00 pm: Rods and Reels
At Aspen Outfitting, your next stop on this most perfect day, you'll gear up with the experts on fly fishing. No matter what your skills with the rod and reel, Aspen Outfitting will have you in the sweet spot for some afternoon catch and release on private waters along the Roaring Fork or Frying Pan rivers.
4:00 pm: Rejuvenate
Once back at Dancing Bear, it's time to let someone else do the work for a while. The concierge will be happy to arrange a personal massage in one of the fitness center's treatment rooms, and then a cool soak back at home before slipping into evening wear. The next part of your day has just begun...
6:00 pm: Wine and Dine
An early evening flute of champagne at Brexi at Dancing Bear sets the tone. Nibble on an exquisite tartare with cognac aioli and quail egg, or keep it light with an artisanal cheese board. However your appetite is inspired, be ready to take a seat for a full dinner— from filet mignon laced with Roquefort cream to a sizzling grill of Colorado striped bass.
8:00 pm: Movie Screening
It's time to put your feet up and get lost in a classic. The private screening room you reserved this morning is ready. May we suggest something timeless? Roman Holiday or An Affair to Remember could be just the right flick for your Aspen trip.
10:00 pm: Nightcap
And now, the day is through. But one last stop, right where you started: the rooftop. Sip a cocktail under the stars. Sidle up to the crackling fire pit if the air's turned cool. Toast to a perfect day in Aspen.
Finally, turn in, sleep well, and we'll see you tomorrow at 7:00 am —though a little later's just fine, too— to do it all again.
To learn more about ownership opportunities at Dancing Bear Aspen, please contact us at 855.920.2510 (toll free in the US) or 970.920.2510 (direct) or via email at info@dancingbearaspen.com.