It's almost film's most glamorous night of the year, the 86th annual Academy Awards, which take place on Sunday, March 2, 2014! For the Oscar nominees, past winners and presenters, there's no better place to be that night than in Hollywood for the show. For those of us not in that category, Timbers Resorts recommends spending the evening with us or at one of our partners' parties, all listed below.
As for the awards, if you haven't been keeping up on the Oscars race, let us fill you in. First of all, Ellen Degeneres is returning as host for a second time after hosting in 2007. The family-friendly comedian is a master at bringing the laughs without offending A-listers so count on some good clean fun.
The red carpet has had some break out stars this awards season, notably fashion's newest darling Lupita Nyong'o. Amy Adams, Jared Leto, Cate Blanchett and Jennifer Lawrence have been making a splash as well and are all in the running for big awards so be on the look out for some major sartorial statements worth of a winner. All of these stars are invited to the Secret Room Events Red Carpet Lounge at The Montage Beverly Hills the day prior to Oscar night. Timbers Resorts will be among the sponsors of this special salon where this year's nominees and presenters, along with past winners, will be invited to receive special invitations and gifts.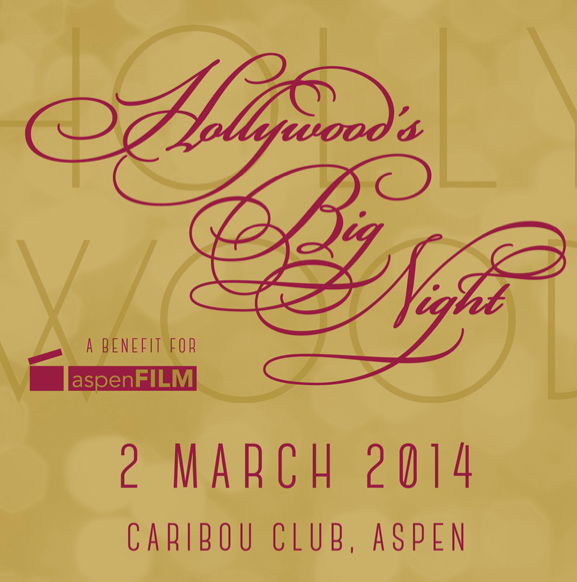 Moving onto the awards themselves, American Hustle, Dallas Buyers Club and 12 Years a Slave are heavily favored in the Best Actor in a Leading Role, Best Actress in a Supporting Role and Best Actor in a Supporting Role categories and one of the three is likely to take home Best Picture. Others favored include Alfonso Cuaron as Best Director for Gravity and Cate Blanchett for Best Actress in a Leading Role for Blue Jasmine.
Timbers Resorts properties are loaded with great places to view the festivities with a glass of champagne and savory bites. The private screening room at Dancing Bear Aspen, The Library at The Sebastian - Vail and the Gathering Room at One Steamboat Place are a few of the top hot spots with flat screens and surround sound. Or else allow your concierge to arrange a viewing party in your residence with plenty of bubbly and delicious fare.
Or if you're destined for a fancy affair such as "Hollywood's Big Night" at The Caribou Club presented by Aspen Film, get in the spirit with a glamorous gown. Didn't pack one? No problem! Rent the Runway will send one right to you.
Happy viewing!
To learn more about Timbers Resorts, please contact us at 800.941.4579 (toll free) or 970.963.4626 (direct) or via email at info@timbersresorts.com.