While fractional vacation ownership is the primary benefit at Timbers Resorts, it is far from the only lifestyle perk involved. Timbers Resorts has also partnered with preferred companies in the travel industry to make one's journey as interesting as the destination. Whether through private air travel with Sentient Jet or luxury car rental through Hertz, Timbers Collection Members are connected at every point on their trip.
The latest partnership in the "Getting From A to B" collection is with the craftsmen at BMW. From June through November 2014, Members enjoy preferred access to the BMW Ultimate Driving Experience Tour, an eight-city US tour visiting New York, Boston, Chicago, San Francisco, Los Angeles, Miami, and Houston. These events feature interactive displays, hands-on demonstrations, and more in a smart and premium environment. One of the highlights is a two-hour "Autocross," a ride and drive program offering attendees tips and tricks from professional instructors. Another is a four-hour "Teen Driving School" offering safety and skill tips to new drivers attending the clinic. A single-day "Car Control Clinic" will be held in some markets at an additional charge. To cap off the programming at the Ultimate Driving Experience, evening events with drives in 6-,7-, and M series BMW's combined with a chef's tasting will take place in select markets.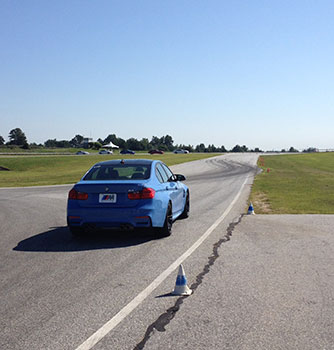 For Timbers Collection Members looking to put the pedal to the mettle, a limited number of complimentary spots have also been reserved at BMW's one-day "M School" in Spartanburg, South Carolina. The workshop (valued at $1,450) teaches advanced shifting, braking, skidding, and acceleration techniques to driving enthusiasts interested in improving their driving skill and knowledge.
Several Members have already taken advantage of this fast-paced perk including Dave Martin, an Owner at Esperanza and Castello di Casole. He described his trip to the race track as "One of the most thrilling, educational and overall fantastic experiences of my life. The course exceeded all expectations and is a must-do for any car enthusiast," he added, "as well as anyone interested in improving their overall driving skills. The facilities, instructors, cars and professionalism were all world class and I would highly recommend it to anyone!" (BMW photos are courtesy of Dave from his M School outing.)
Jerry Maglio also found the M School to be "an entirely unexpected benefit of being an Owner at Esperanza and a Member of the Timbers Collection. There were two other Timbers Collection Members there and we were able to enjoy the day together, almost as if we were at one of the properties. I'm glad I already own a BMW because if I didn't I'm sure I'd be making plans to buy one upon returning home!" he added.
For more details on the Timbers/BMW program, visit the information page here. And for a tip from Jerry, be sure to take the BMW Factory Tour (offered for a nominal fee) to maximize your day with BMW. As space is limited, advance reservations are required.
To learn more about Timbers Resorts, please contact us at 800.941.4579 (toll free) or 970.963.4626 (direct) or via email at info@timbersresorts.com.