You don't have to ski or snowboard to be at the center of Colorado's premier LGBTQ wintertime event — you just have to get yourself to Dancing Bear Aspen.
For one week, athletes and partygoers, arts buffs and music fans — not to mention foodies and wine lovers — all converge on the extravaganza that is Aspen Gay Ski Week.
At Dancing Bear Aspen, Owners and guests get the best of both worlds at this private Aspen resort. Super convenient access to every event, all week long. Your own special space to re-collect (and even catch a quick nap!) before returning to the dancing, concerts, dinners, parties, gallery shows, films — and, of course, hitting some fresh powder for an hour or two.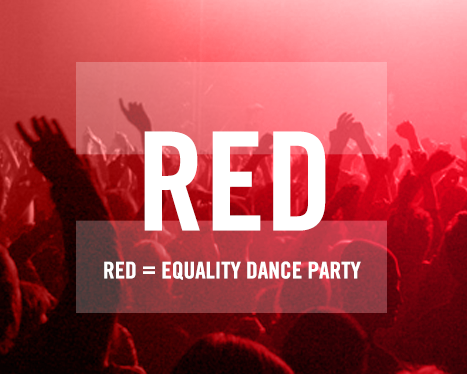 While everything on the schedule at Aspen Gay Ski Week is fabulous, at Timbers Resorts we do have our favorites. Check out our shortlist: it's full of guaranteed best bets.
Sunday: Opening Cocktail Reception (Hotel Jerome; 9 p.m.): Complimentary cocktails sponsored by Svedka and Bud Light, plus a full cash bar. Just about everyone starts here.
Monday: Late Night Prom (Escobar; 10 p.m.): Hope you packed your tux, your dress — or both?— because it's prom night! The DJs start with hits from the '70s to the '90s, but expect a full-on house night by evening's end.
Tuesday: Film Gala — 'I Am Divine' (Wheeler Opera House; 7:15 p.m.): In his moving documentary, Jeffrey Schwartz tells the story of Harris Glenn Milstead's transformation into Divine, a (counter-)cultural pop icon.
Wednesday: Fashion and Art Night Out (multiple venues; 6 p.m.): From Gucci to galleries, three hours of boutiques and fine art, with plenty of refreshments and entertainment along the way.
Thursday: The Bowl is a Drag (Aspen Highlands; 11 a.m.): Hit the slopes in your finest drag, please, if you've got it. A wintertime hike to the top of Highland Bowl, followed by lunch at the Merry-Go-Round.
It's week's end, so things are heating up. Also, on Thursday, check out:
Friday: Moguls of Equality Benefit (Chef's Club by Food & Wine; 8 p.m.): Unique dishes from Food & Wine magazine's favorites, mixologists at the bar — both complimentary and cash — and vacations on the block at the silent auction. To benefit You Can Play, which promotes sports equality regardless of sexual orientation. Also, on Friday:
Saturday: Group Civil Union Ceremony (Limelight Hotel Lobby; 11 a.m.): Here's where it all comes together. The community gathers right across from Dancing Bear Aspen. You could watch from our rooftop, champagne in hand (but here's a hint: if you were an Owner, you could have your reception here, too!).
Sunday: Gaywatch Pool & Dance Party (Aspen Recreation Center; 8:30 p.m.): The grand finale . . . in the pool. Bring your best retro-style swim wear. Towel and lockers on site.
That's our roundup. Here's the page for passes and ticket information. Now, get out there and party!
To learn more about ownership opportunities at Dancing Bear Aspen, please contact us at 855.920.2510 (toll free in the US) or 970.920.2510 (direct) or via email at info@dancingbearaspen.com.